If you are a game for a date with the wilderness and look forward to spending a few days in the lap of nature then Abor river camp should definitely be in your list.  Located on the banks of the might Siang, the Abor river camp is a perfect retreat from the urban humdrum. Here you wake up to the birds chirping and can spend the entire day listening to the roaring river sounds of the might Siang river gushing right below. Read More

 Set amidst dense tropical greenery with a view of the Siang flowing behind, Abor country river camp is a beautiful eco lodge built passionately with sustainability at its core. While water supply is from a natural fresh water spring, electricity is from solar power and all rooms have been built with materials that are eco friendly. The use of non sustainable materials and resources is curtailed to a minimum.

While here, you can indulge in a host of varied activities like bird watching, trekking and of course river rafting which is an exhilarating experience quite like none other. With their vast expertise, the team also curates special packages based on your interest.

For a more please check out Rashmi's post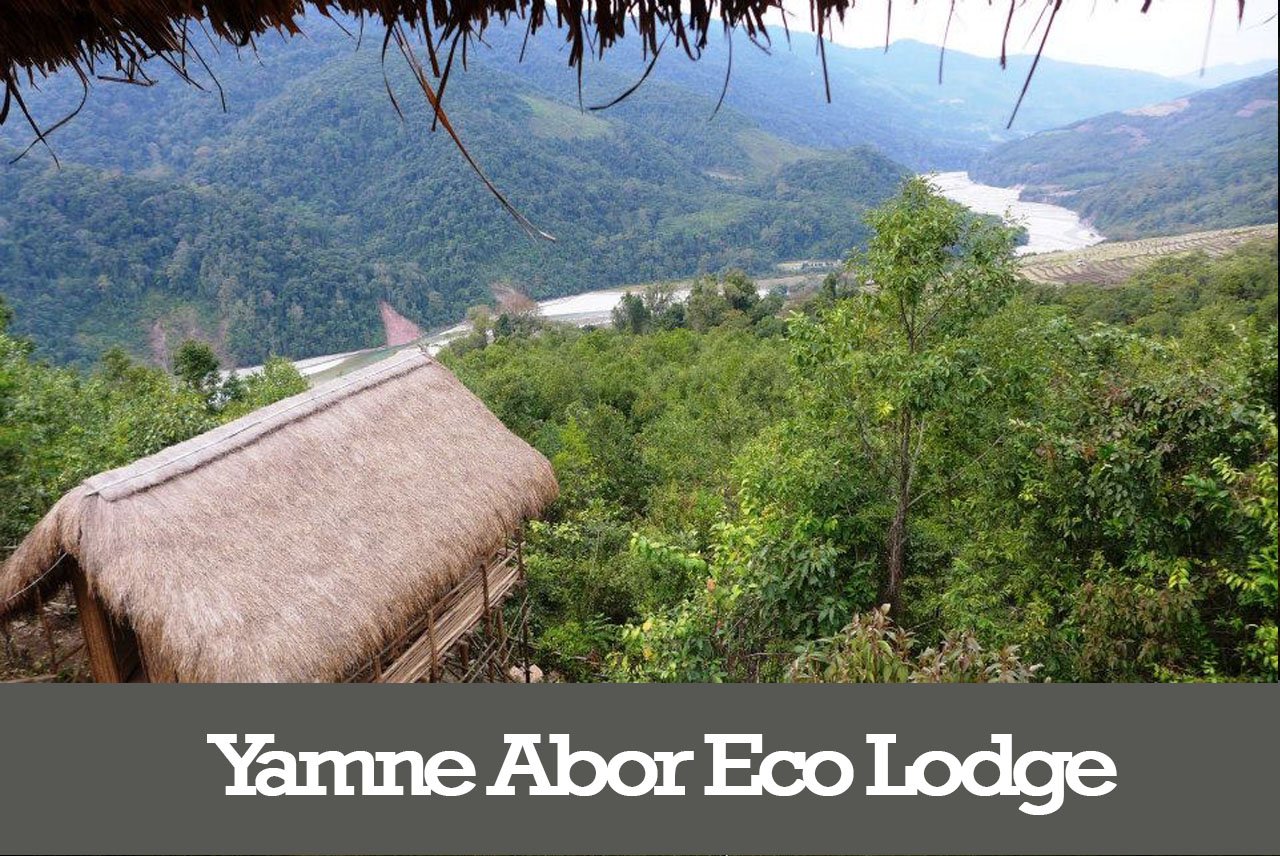 The Yamne Abor Eco Lodge is a quaint place that beckons you when you are around the Yamne River in Damro. Known for its peace and tranquility, the lodge, also an enterprise of Abor CountryTravels & Expeditions, houses three pretty cottages is surrounded by a lovely forest known for its Gaur, a bison that have been trained to come out in the open with the promise of some salt. Each cottageoffers a grand view Read More

of the valley and opens up to a large ground big enough for more tents.The eco lodge is a 40 minute hike from the longest hanging bridge in Arunachal Pradesh. Built from traditional cane and bamboo, the bridge hangs across the Yamne River. Ideal for people who wants to get away from it all and surrender to total tranquillity. Be warm that the faint BSNL signal will only get worse as the night falls

Once you are stationed here, get deep into the village life. You could also take a trek down the Pasighat and Yingkiong route and arrive at the village inhabited by the Adi Padam tribe and learn about their unique Donyi-Polo culture. Take a bite out of the scrumptious local delicacies and track their daily routines as they move about the place hosting you and getting their chores done with grace and ease.
bOOK yOUR camp today
Book or Enquire for single/ group stays/customized stays
Get Here Via Google Maps
Click On "View Larger Map" To Open Google Maps & Follow Directions